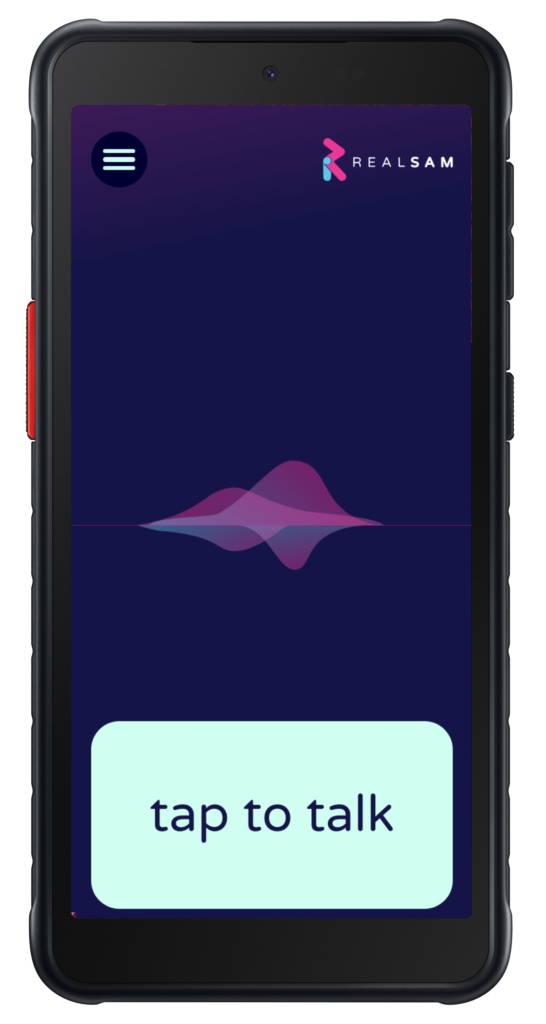 £739

No Mobile Plan Included

New Samsung XCover 5 handset with Video Magnifier, Object & Character Recognition!
You are ordering a RealSAM Pocket mobile device and lifetime service & support in a Single Upfront Payment.
This service is provided for the lifetime of the device. Replacement handsets in the case or loss or damage cannot be purchased under this contract.
The service includes full access to the RNIB Library and RNIB Newsagent.
A third party mobile plan and SIM may be added to the device by the provider of your choice at your cost, however RealThing Ai will not be responsible for mobile connectivity issues if this is the case.  You must refer these issues to your mobile plan provider.
Your device will be delivered within 5-10 working days of stock being available from our supplier O2 Virgin Media. You can return your device within 60 days of receiving it if you change your mind. If you cancel within 60 days, you will be charged £26.99 for each month's usage charges. You will need to contact us to return your device along with all accessories and packaging, and you will be responsible for any postage charges for returning the product to us.
The full terms and conditions are accessible on the RealSAM Pocket device, and are also available on our website: https://realsam.co.uk/support
I have read and agree to the terms of service.
I am blind, have low vision or a print disability, or I am acting on behalf of someone who is, and claim the associated VAT relief.
I agree to RNIB receiving my contact details so I can access their Library and Newsagent services.