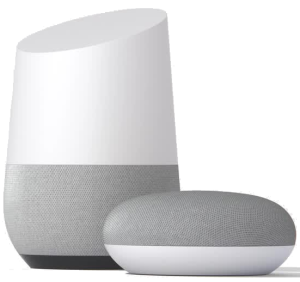 Launch Offer
£19.90 for the first 12 months, then £9.95 per month

Covers all smart speakers you own*
You are ordering a subscription to the RealSAM Hub service, on a monthly plan with launch offer.  This service has a minimum contract of 12 months for the one off payment of £19.90. After this period, the service will automatically continue at £9.95 per month, and you can end the Agreement by giving us 30 days' notice. This subscription does not include Smart Speaker hardware.
*The service is currently available on Google Home and Amazon Alexa Smart Speakers.  This subscription covers both speaker types, and you may use this service across multiple speakers, streaming to only one speaker at a time.
The service currently provides access to Calibre Audio Library, the Torch Trust and Librivox audio book libraries as well as the full suite of RealSAM Podcasts. More libraries and talking newspaper services will be added continuously. Note that RNIB services will not be available on the RealSAM Hub service as yet.
To start the service on the Smart Speaker, please say "Hey Google, Talk to Real Sam" or "Alexa, Open Real Sam".  The first time you do this, you will be asked for an Activation Code, which will be provided at the end of this purchase process.
The full terms and conditions are available on our website: https://realsam.co.uk/support/
I have read and agree to the terms of service.
I am blind, have low vision or a print disability, or I am acting on behalf of someone who is, and claim the associated VAT relief.
I agree to  content providers such as Calibre, TorchTrust and RNIB shall receive my contact details from RealThing Ai the first time I access their services.