We partner with charities throughout the UK to offer help for people with sight loss. If you have recently been diagnosed with sight loss, or are seeking solutions for a loved one, you may like to consider contacting one of the organisations detailed in this post. All of the organisations listed also offer in person demonstrations of RealSAM products. 
National Sight Loss Charities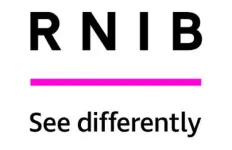 The Royal National Institute of Blind People (RNIB) was founded in 1868 by four blind and visually impaired leaders who aimed to improve access to Braille and promote employment for the blind. Today, they are a major national organisation actively working and campaigning to improve and enrich the lives of blind and partially sighted people all throughout the United Kingdom.
They provide a wide range of services including help with eye conditions diagnosis, sight loss registration, available benefits, independent daily living, assistive technology, housing, education, counseling, training, employment, social, leisure and sports activities.
RNIB Reading Services make print materials accessible to blind, partially sighted, and print disabled people. Partnering with other organisations and individuals with sight loss, they promote accessibility to help people live independently and to make society more inclusive. 
RNIB partners with RealThing Ai to develop the RealSAM Pocket—an accessible voice-operated smartphone especially designed for blind and visually impaired users.  
Blind Veteran UK is a national charity that was founded in London in 1915 to support ex-servicemen dealing with sight loss from the First World War.
Today, they offer rehabilitation, training, emotional support, and other bespoke services, for life, for any ex-servicemen dealing with sight loss. They provide support remotely via phone and online, or at their two wellbeing centres located in Brighton and Llandudno. 
Regional Sight Loss Charities
Cornwall
iSight Cornwall supports visually impaired people living in Cornwall and the Isles of Scilly. At their Sight Centre in Truro, you can try out low vision aids for everyday living, get assistive technology demonstrations, and join clubs and activities. They also provide support in hospitals and clinics and help with applying for available benefits. 
Cumbria
Lakes Vision Services is based in Carlisle and provides sight loss technology services for people living in Cumbria and the surrounding areas. They offer individual and group technology training and workshops for people of all ages living with varying degrees of sight loss. 
Devon
Improving Lives Plymouth has been supporting people living with disabilities and long-term health conditions since 1907. They have two locations in Plymouth, in the City Centre and Mannamead. They work with the community to provide advice, signposting, and support for veterans, people living with sight loss, hearing impairment, learning disabilities, physical disabilities, long-term health conditions families and carers. 
East Sussex
Eastbourne Blind Society has been supporting those who are blind and visually impaired in their community for 100 years. Eastbourne Blind Society members can benefit from home visits, audiobooks library services, transportation and shopping assistance, the ViewPoint Newsletter, and assistive technology demonstrations at their resource centre. They also offer low vision support to non-members and vision awareness training to individuals and organisations.
Essex
Essex Sight has been supporting blind and visually impaired people in their community since 1920. Their permanent Sight Centre is in Colchester, and they operate 5 pop-up centres throughout the county based on demand. At each centre, they hold lively social events, coffee clubs, and activity days, as well as provide information and equipment that help with independent living. They provide confidential help with reading documents and filling out forms, conduct home visits, and their Eye Care Liaison Officers support patients and their families. 
Southend in Sight is a local charity supporting the sight loss community. At their centre located at Westcliff, you can try out equipment that helps with independent living, get an assistive technology demonstration, or get help with setting up your devices like smartphones and tablets. They offer information and guidance for people of all ages living with sight loss, provide support through their Eye Clinic Liaison Officers, send out talking local newspapers read by volunteers, and hold fun activities, events. They also loan out donated equipment to guide people in acquiring the assistive tools that would best suit their accessibility needs. 
Greater Manchester
Located in Manchester, Henshaws is a major northern charity empowering people living with sight loss and other disabilities. 
Their Specialist College provides education and training for students living with learning disabilities. They tailor their learning programmes to suit individual students so they can learn social, practical, and creative skills that help them lead fulfilling lives. 
At their art centres, they bring people together through creativity. They have numerous workshops and events throughout the year, where people of all abilities learn new skills or let their talents shine through arts, crafts, music, theatre, gardening, and other hands-on activities. 
They offer a wide range of community services specifically for those who are blind and visually impaired including information and guidance, patient support, digital enablement, online resources, training, and so much more.
Leicestershire
Vista is a local charity in Leicester, Leicestershire and Rutland supporting those who are living with sight loss. They promote eye health and sight loss awareness, prevention, and management through their mobile support services. At their low vision clinic, they provide assessments for people of all ages and low vision products to help with independent living. They offer services that support those who are elderly and adults with complex needs. They also reach out to those who may become isolated due to disabilities. 
Lincolnshire
LLBS is a charity providing various services to support those who are blind and partially sighted in East and West Lindsey, Lincoln, North and Northeast Lincolnshire. At their resource centre in Louth, they provide Braille transcription services, visual impairment awareness training, and assistive equipment to try out and buy. They also offer mobility and assistive technology training, befriending via phone or house visits, and free adapted audio equipment through British Wireless for the Blind. 
London
Sight Action Havering is a small independent charity operating in the London Borough of Havering. They support blind and visually impaired people within the community by guiding them to the resources they need whether it's through them or through other national and local organisations they collaborate with. Their Sight Support volunteers work with patients and families at the Eye Clinic in Queen's Hospital, providing them with information and advice and signposting them to where they can get further support. They also have devices for daily living and assistive technology for demonstration. 
Northamptonshire
Northamptonshire Association of the Blind (NAB) have been supporting blind and visually impaired people for more than 125 years. Through a friendly home visit, they determine the specific challenges and needs that each person is facing due to their sight loss. From there they provide information and guidance towards services that can help.
At their Northampton Sight Centre or their drop in Mobile Centre, they provide information about anything relating to sight loss, signposting to other organisations, technology demonstrations and help people find just the right aid to help with daily living. They support families with young children diagnosed with vision impairment and they have social group meetings including the Northampton Social Group and Luncheon Club, Towcester Sight Support Club, and Wellingborough Social Club. 
North Yorkshire
Sight Support Ryedale is an independent charity supporting people living with sight loss in Ryedale area of North Yorkshire. Through their volunteers, they offer group activities and provide transportation to those who want to participate. They have social group meetings in Malton and Pickering, gentle exercises activities, a walking group in the summer, and occasional excursions to local places of interests—all this to promote friendship and wellbeing. At their resource centre in Norton, they have aids for daily living, information on sight loss, and various other low vision services. They also offer sight loss assessments and assistive technology demonstrations.
Shropshire
West Midlands
Vision Through Sound is a not for profit organisation empowering those who are blind and visually impaired by partnering with other businesses to make technology accessible. They aim to enable the sight loss community to have the tools and the skills to live independently. 
By Guenivir Kendrick