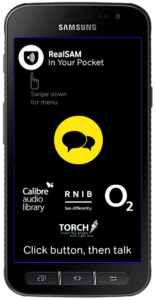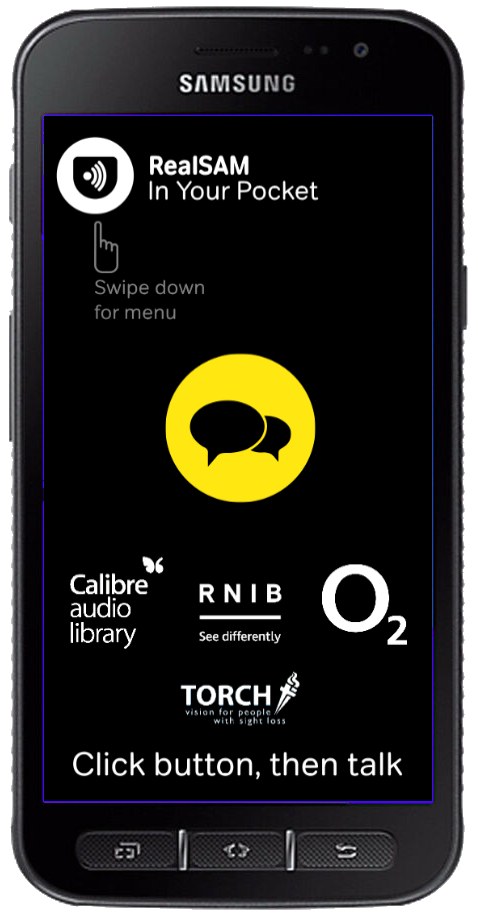 As from today, RealSAM will start taking orders for In Your Pocket on the amazing Samsung XCover4s handset.
The XCover4s is a quality Samsung device; with more memory and a faster processor, it operates around 4 x faster than the precious version.    It also has a bigger battery but is designed to use less energy,  lasting a whopping 40% longer.
Its screen is bigger (5"), has more pixels (1280 x 720),  a 16MP camera and it now comes with a flash – meaning a vastly superior  video magnifier experience, not just to the Doro, but to most stand alone Video Magnifiers in the marketplace!
To make life easier, it uses a USB Type C connector, meaning there is no way to put the cable in wrongly.  But most importantly it is IP68 and MIL Standard  rated, meaning its tougher and should survive being dropped in the sink or on the floor.
The XCover4s handset comes with all the In Your Pocket features from Books to Be My Eyes that you know and love, and is available for order from today, the 29th June .  Call 0 333 772 7708 to reserve yours now.